Who We Are  ⏤   
Anchor Capital Management, LLC, is a mid-sized client-centric firm working closely with individuals, couples, families, and multi-generation families, and small institutions to plan the accumulation and management of wealth to meet long-term plans and objectives. The Anchor team works from our newly built office in Ithaca, New York, and we serve clients throughout the United States.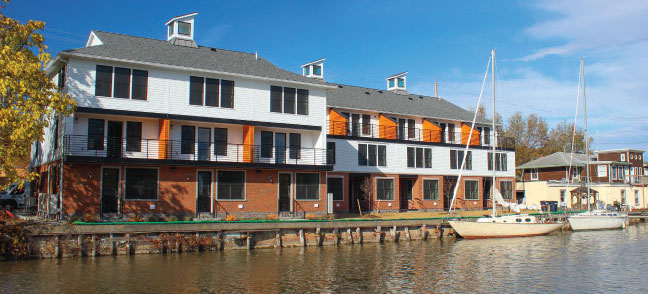 Fiduciary By Choice  ⏤ 
As a fee-only Registered Investment Advisor (RIA), Anchor Capital Management, LLC, can be clearly distinguished from other financial organizations affiliated with banks, brokerage firms or insurance organizations. Anchor sells no products and receives no remuneration from the sale or placement of any financially-related product. We operate on a fee-only basis and charge clearly identified fees for the services we offer related to the development of a financial plan and the management of assets under that plan. Anchor does maintain relationships with attorneys, accountants, tax specialists as well as brokerage organizations and insurance providers, but does not receive any remuneration for any referrals, and is therefore able to provide impartial advice to meet client needs.
CONFIDENTIALITY
 At Anchor Capital Management, all client information and communication is treated with the highest degree of confidentiality and privacy. All information is tightly guarded and is not shared with any person outside of the company, with few legal exceptions. The names of clients are never divulged to others, unless specific prior permission has been granted. Our privacy notice is available.
PROFESSIONAL & REGULATORY COMMITMENTS
As a professional services firm, Anchor Capital Management, LLC, is registered by the Securities Exchange Commission and annual filings are accessible through the Securities Exchange Commission. In addition, the firm and its employees are recognized by, and adhere to the ethics and standards of private oversight bodies. They include:
Registered Investment Advisor. The registration identifies a professional advisory firm that offers personalized financial advice to clients. Anchor is a Registered Investment Advisor.