Personal Financial Planning —
Personal financial, estate and retirement planning for individuals, couples, and families is an ongoing process to identify and meet financial needs over time. Our clients gain control as they develop a plan to know where they are going.
Anchor Captial Management's role in this process is to work with our clients to identify long-term wealth management goals and objectives and then to craft an investment and financial management plan to meet those objectives. If the client chooses, Anchor can maintain a long-term relationship to manage assets.
Our process involves several steps during which Anchor and the client work closely together to develop a financial management plan.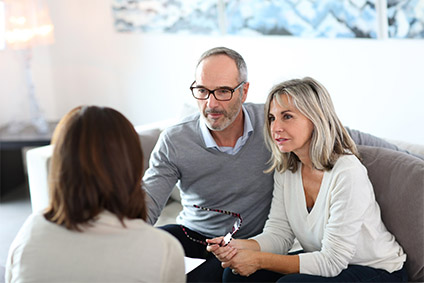 "I first ensure that financial independence is possible under all scenarios.  Additionally, I make sure the money is invested prudently to achieve the lifestyle desired by client."
Anne Chernish, Anchor Capital Management
NAPFA Advisor | November 2019

GETTING TO KNOW EACH OTHER
We value the importance of a mutually transparent relationship and open line of communication, ensuring that our clients understand the planning process. We explain expectations, involved fees, and the need for accurate client data.

SETTING GOALS
Exploring and identifying personal financial goals is an important initial step in a successful financial plan. We analyze your resources, assets, liabilities, risk profile, and lifestyle to collaboratively develop a strategic plan to reach your goals
IMPLEMENTING A PLAN
After the process of developing, presenting, and revising a financial plan, we explore the best potential strategies for implementation. The planner will act as a coach or manager, as the client gains more and more control over their plan.

MANAGING INVESTMENTS
A comprehensive financial plan sets the guidelines for investment decisions on behalf of the client, and Anchor works to execute according to the plan

MONITORING GOALS
We help monitor investment and other choices, providing recommendations for adjustment and modification if necessary.
UPDATE & REVISE
Financial planning is an ongoing process; the plan must be revisited and revised on a periodic basis to ensure that objectives and milestones are met.