Ten Financial Resolutions to Start the Year Right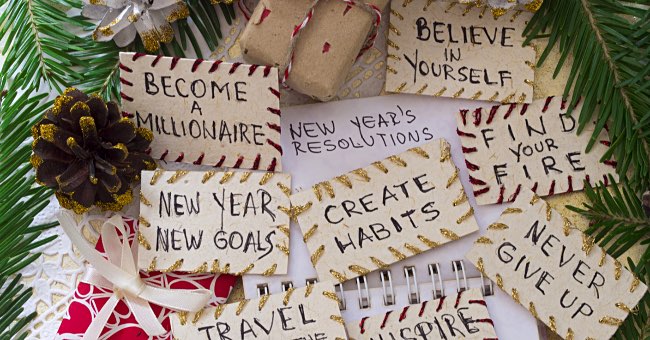 Ten Financial Resolutions to Start the Year Right
The holidays are over, and it's time to make a fresh start in 2018. Beyond the usual New Year's resolutions to lose weight and join the gym, why not add some financial goals to improve your fiscal health this year?
Here are 10 resolutions that will help put your finances on a solid footing as 2018 gets underway.
1. Get in control of your cash flow. You need to understand all the sources and uses of your money by tracking it on a regular basis. This can easily be done with budgeting software such as Mint.com, which you can link to your bank account. The ultimate goal is to save more and spend less, and if you're aware of where your money is going, you can make better decisions about your purchasing.
2. Set Aside Three to Six Months of Your Income. In case of an emergency, you'll need a source of income to draw from until you get your life back on track. Losing your job, totaling your car, or getting a divorce will all put a dent in your finances. To ensure that you weather these disruptions, make sure you have enough cash squirreled away to meet your daily living expenses.
3. Insure Yourself Against Risks. You need more than car and property insurance to protect your finances. Most couples these days are two-income earners, so both spouses need life insurance. You should also have disability insurance in case you can no longer work so that you will continue to generate income if you become disabled.
4. Create a Savings Plans to Meet Your Goals. Do you have a savings plan for your retirement? And if you have children, do you have a savings plan to pay for college? Use a savings plan to meet these goals that allows you to accumulate your money tax-free, such as a 529 plan for college and an IRA for retirement. Both of these plans will help you save systematically while taking advantage of significant tax benefits.
5. Consult a Lawyer about Your Estate Plan. If you haven't named a beneficiary for your estate, you are leaving this important decision to the courts when you die. You might need a will to express your wishes about how your estate will be passed on upon your death. You will need to consult a lawyer to determine if you need a will or not.
6. Make Sure You Have All Your Healthcare Documents in Place. In the event of an end-stage illness, do you want to be resuscitated? Planning for this potential scenario is the reason why you need a health care proxy, a living will and a power of attorney for healthcare decisions. Not having these documents in order could cost you considerable amounts of money by forcing you to pay for medical procedures you may not want to have.
7. Select Your Power of Attorney. You will need someone to serve as your power of attorney to make financial decisions for you in case you become incapacitated due to an illness or accident. You may need to sell your house or pay outstanding bills. But unless you have designated a power of attorney, no one will be able to make these decisions for you.
8. Name a Guardian for Your Children in Your Will. There is no guarantee that a court will give a family member guardianship of your children unless you stipulate that in your will. If you don't have a guardian named in your will, your children could end up in foster care. Although physical custody of children only lasts until the age of 18, you can also set up a trust to provide for your children beyond that.
9. Create a Career Plan. Where do you see yourself in your career in 5 or 10 years? You should have a plan for all of your career and salary goals to allow you to keep track of your progress and reach your goals.
10. Envision Your Dream for Retirement. If you are close to the end of your working career, you need to start thinking about your retirement plans. Are you happy where you are living or do you want to move to a warmer climate? By the time you retire, you should know what your goals are, what it will cost, and how much you will need to save to finance the next phase of your life.
You have a whole year ahead of you, but now is the time to start meeting these key financial goals. It's a time-consuming process, but be sure to set aside the time that you need to focus on getting your finances in shape this year.
If you'd like more information about meeting your financial goals for 2018, please contact Anchor Capital Management, LLC on our website.
Anchor Capital Management, LLC, is a mid-sized client-centric firm in Ithaca, New York, that works with individuals, couples, families and small institutions to plan the accumulation and management of wealth to meet long-term plans and objectives.